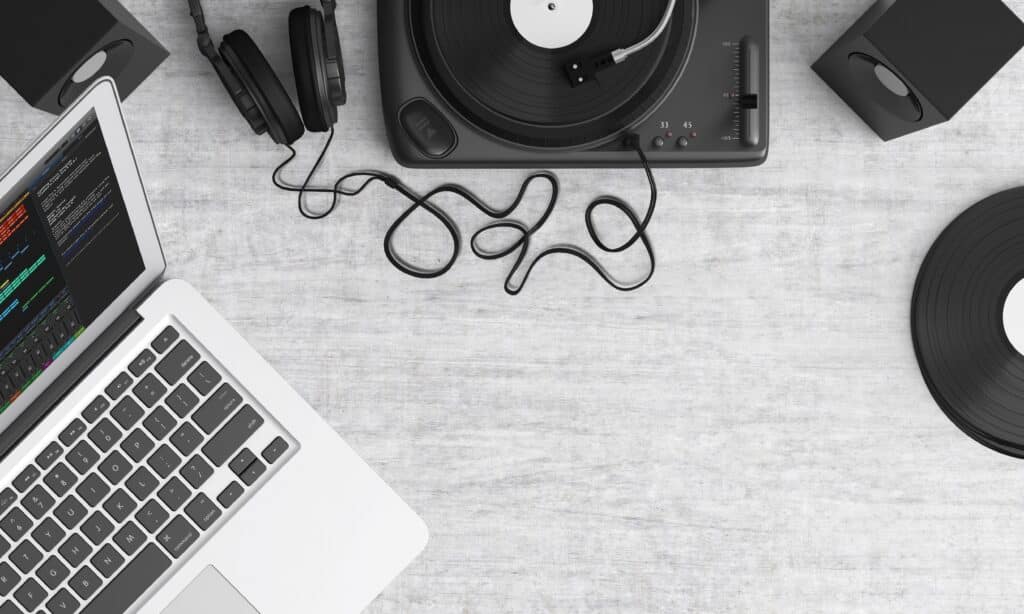 Are you passionate about music and thinking of starting a music blog? Not only can it be a rewarding creative outlet, but it can also become a source of income.
Not to mention, building and promoting your music blog is a great way to network in the music industry.
In this post, I'll walk you through four ways to monetize a music blog and provide some valuable tips for success.
4 Ways to Monetize a Music Blog
1. Affiliate Marketing
Affiliate marketing involves promoting products or services related to your musical niche.
Some ideas for partnerships include:
Music equipment retailers
Online music courses
Streaming services
Share your honest reviews and recommendations, and when your readers make a purchase through your affiliate links, you earn a commission.
2. Sponsored Posts
Sponsored posts are collaborations with brands or music companies that pay you to create content promoting their products or services.
As your blog gains credibility and a solid readership, companies may approach you to feature their products or services in your blog posts. Make sure to maintain transparency with your audience about sponsored content.
3. Advertising
Utilize advertising networks like Google AdSense or affiliate advertising programs to display ads on your blog. Music bloggers earn revenue based on the number of clicks or impressions the ads receive. Ensure that the ads are relevant to your content and don't overwhelm your readers with excessive ads.
4. Selling Products and Services Directly
If you play a specific music instrument or have expertise in music, consider offering your products or services directly to your audience. This could include selling your own:
Music
Music lessons
E-books
Merchandise
Tips to Monetize Your Music Blog
SEO (Search Engine Optimization): Optimize your blog posts for search engines by using relevant keywords related to your music niche. This will help your blog rank higher on search engine results pages, increasing your visibility and attracting more visitors.
Create High-Quality Content Catered to Your Target Audience: Focus on producing valuable and engaging content that resonates with your specific musical niche. Quality content will keep your readers coming back for more.
Social Media Marketing: Promote your blog posts on your social media accounts. Engage with your audience on platforms like Instagram, Facebook, Twitter, and TikTok, sharing your blog content and interacting with your followers.