If you are looking for a new instrument to play, the mandolin is a great choice. It is a stringed instrument in the lute family, and was developed in Italy in the mid 18th century. There are eight, ten, and twelve stringed versions. Any type of music can be played on the mandolin, but it is frequently found in folk, classical, and bluegrass.
Peter Abbonizio is a musician who offers music lessons for beginner level instrumentalists and producers. He currently teaches lessons for fretted instruments such as the guitar, mandolin, and bass. He shares his tips for people starting to play the mandolin.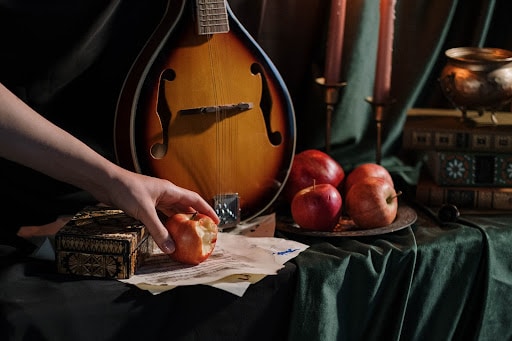 Start with lighter strings. Learning where to place your fingers on the mandolin can be difficult for beginners, especially if you have never played a fretted instrument before. Expect to get some blisters. Eventually these will turn into calluses, at which point you can get heavier strings.
Keep good posture when playing. Sit upright and place the mandolin on your leg with the neck in your left hand. You shouldn't be tense. Get a shoulder strap if you need to.
Find online tutorials. There are plenty of free resources online that will make a great accompaniment to getting lessons from an experienced teacher. They can also point you to different resources to help you on your journey to mastering the mandolin.