If you love music and camping, why not combine the two and head to a music festival this summer for one awesome weekend? If you have never gone camping at a sum I festival, there are some things to keep in mind in order to have the best time of your life.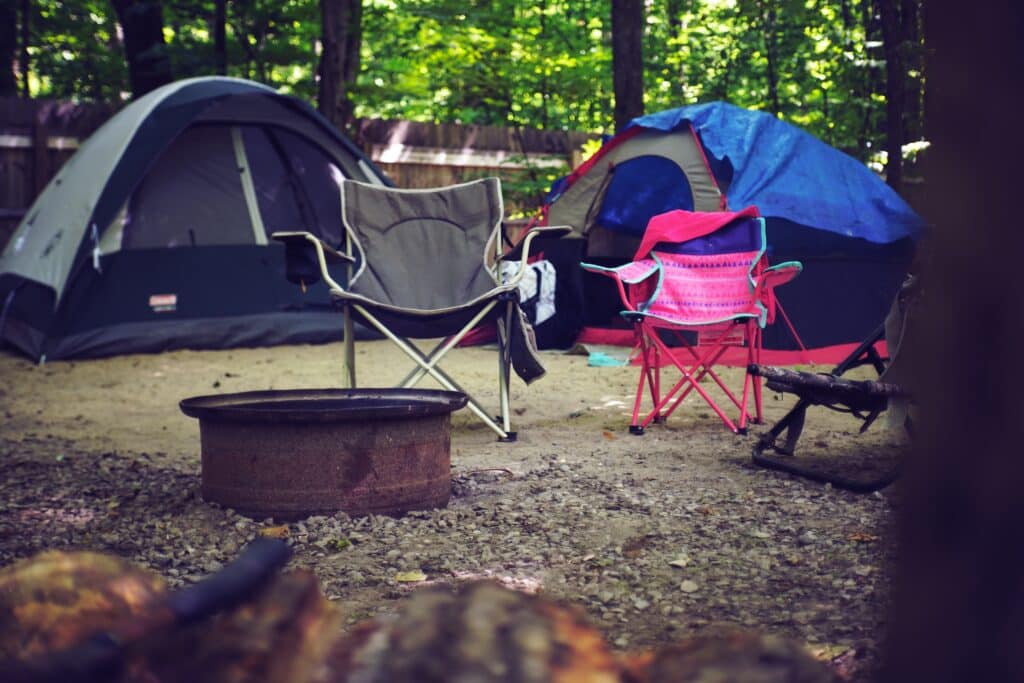 Peter Abbonizio is a music instructor whose passion for creating music is as strong as his love for teaching it! For him, the perfect summer is one filled with music festival fun. Today he shares his top 5 tips for camping at a music festival.
Don't bring a super expensive tent, as it will probably get a bit battered. Bring a tent that you wouldn't mind losing. Also, make sure to choose a tent that is brightly colored so it stands out from the crowd. Personalise it a bit by painting it or putting a flag on it so you can find it easily. 
Get a separate (also cheap) tent to dump all of your wet, dirty, and muddy clothes and shoes so you can keep your sleeping tent clean. If theres a big group of you, you can all split the cost for this and share it. 
Don't set your tent up near main pathways or toilets. Not only will there be noises and smells, but people are more likely to fall into your tent. Remember to use a padlock on your tent to people don't accidentally come in (or try to steal your stuff). 
Bring earplugs and an eye mask. Chances are you'll be up late into the night and will want to sleep in during the morning sunlight. 
Check with the festival what cooking equipment you are allowed to take. Cooking is a great way to save on the cost of festivals, especially if you can cook batch meals for your group. Just make sure you're allowed a camping stove.