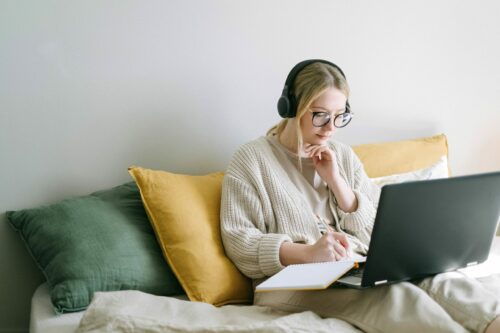 Whether you are an independent musician or just someone who is interested in music, you might have thought about starting a blog about your passion. Blogging is an amazing way to connect with other musicians and people in the industry. Plus, you can use it to promote your own music as well.
Peter Abbonizio is a freelance musician who also works as a Digital Music Consultant. He helps independent artists navigate through the self-publishing process. Read on to learn more about starting your own music blog.
Figure out your music niche. If you are a musician already, you can focus on similar things to what you do yourself. For example, you could focus on promoting independent artists, musicians local to your area, music in a specific genre, etc.
Next, you need to figure out what your branding will be. This all has to do with the feel and tone of your blog. You can take inspiration from whatever music genres you will be covering, but make it your own.
Find a website to host your blog. As an independent musician, you should already have a musician website. In this case, you can just put your blog on your website. If you haven't done this already, you will need to find a blogging platform and purchase a domain name. It is recommended that you do not use a free blogging platform in order to keep control over your content.
Create content for your website. Remember, blogging is more about the quality of your blogs rather than the quantity of content. Take time to research keywords and learn about search engine optimization.